SOCIAL MEDIA
Create!  Engage! Convert!
CREATE!
Have you got an awesome product or service that you know people will love and you want to tell them about it? Social media is the answer!
Social media marketing gives you the ability to create pages on Facebook, Instagram, LinkedIn, Google My Business, Twitter and Pinterest that let people get to know and trust your personality and brand.
You can target specific audiences as well as prospective customers, and tell them about what you do. This allows you to get your business in front of people who have a genuine interest in what you do.
ENGAGE!
Once your pages are set up you can easily grow and engage with your audience through social networks. It's important for the success of your page to understand who your fans are and what they enjoy doing as well as what they find interesting.
We offer social media workshops where we teach you and your team everything you need to know to effectively grow and engage with your audience.
If you don't have the time to manage your social media pages we can certainly do it for you. Mint can create and implement a strong social network strategy specifically based on your business goals by crafting quality content to keep your fans engaged and also encourage conversation about your brand and what you have to offer. We can take care of the entire process. From concept, design and implementation as well as ongoing maintenance and regular reporting of results.
So no matter where you are in your social media journey, or how many fans or followers you already have, our experienced Mint team are here to help get you connected.
CONVERT!
An effective social media strategy will build an audience of fans that also convert into customers.
By running engaging social media campaigns that let your audience get to know your brand, products and services you will attract new fans that are genuinely interested in what you do. Your fans become ambassadors of your brand once they have converted to a customer by sharing your posts with their friends, posting about their interactions with your business, services and products and leaving reviews.
Social Media advertising allows you to reach a wider audience with so many amazing options for targeting, setting goals and tracking conversions. We will create customised images and text for your advertisements, promotions, special offers and online competitions that are unique and stand out amongst your competition.
An optimised and engaging social media presence is also essential to improving your SEO (search engine optimisation). Your entire digital presence all adds up and works together to determine where you appear on a Google search.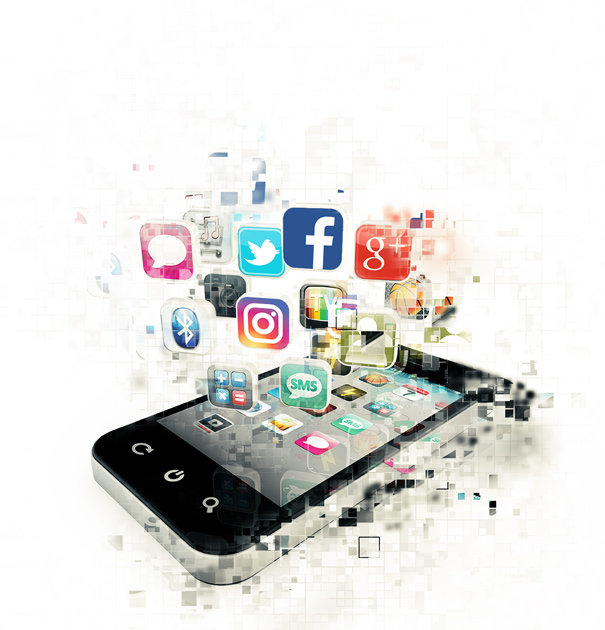 SOCIAL MEDIA
These days social media plays a vital role in your companies overall marketing strategy. We can work with you to create and manage a strong presence on social media where your customers can interact and share their experiences with your products and services. No other marketing channel will give you as much insight into your audience as social media.
FACEBOOK
Facebook is essential for online business growth. We can help you to gain a better understanding of your audience and create personal connections for your business. And best of all, the part we love the most… we work with you to create ideas unique to your business for posts, videos, ads, promotions and competitions that encourage interaction on your Facebook page.
INSTAGRAM
Instagram has experienced rapid growth over recent years and has fast become an important platform for a lot of businesses to reach and engage with their audience. We will work closely with you to create an Instagram strategy to display your unique content to a targeted audience and help create loyal followers for your brand, team, services and products.
GET YOUR
FREE
SOCIAL MEDIA ANALYSIS
FROM TRACEY
Find out if you are reaching the right audience.
Is your Social Media optimised and engaging with your fans?
"We could not be happier with how amazing our website turned out. Mint Digital Marketing have out done themselves!! We have had nothing but great feedback at how incredible it looks. Working with Tracey was such a wonderful experience, I personally don't even know where to start when it comes to computers I'm pretty technologically illiterate so to have Tracey from Mint walk me through it all has been a blessing. We are so proud of our website for our new business Hereford House. Thanks for all you hard work and continued support!"
Sylvia Harding, Hereford House
nothing found.