WE ARE MINT
We help you achieve growth and sales online!
Digital Marketing Gets Results
WHO WE ARE
Mint Digital Marketing Tauranga has been successfully operating since 2014. During this time we have helped many New Zealand and Australian businesses reach their full potential online.
We certainly understand the complexities digital marketing brings for a business owner. When partnering with you we always provide expert digital marketing services and advice. We keep you informed to give you the confidence to take your business to the next level online.
We know that no two businesses are the same. At Mint we treat your business uniquely and will tailor a digital marketing strategy that works for you!
If you want to work with a professional digital marketing agency with high integrity and an honest approach to business, look no further!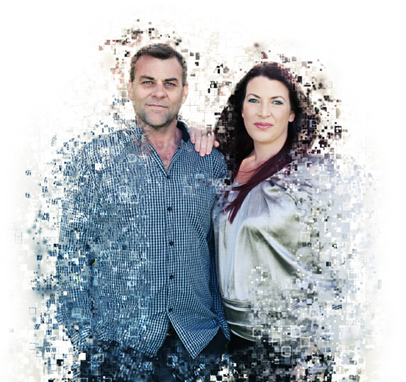 WHAT WE DO
We go the extra mile for our clients. At Mint we implement Google's best practise guidelines in everything we do. This ensures that your business is found easily when your customers and prospective customers are looking for the products and services you offer. We continuously analyse your digital strategies and take action to ensure your continued success online. By providing easy to read reports on a bi-monthly basis as well as regular catch ups, we ensure we stay in touch with the changes happening in your business.
See a return on your advertising investment, put your digital marketing in the hands of Mint Digital Marketing!
WHY WE'LL WORK GREAT TOGETHER
As business owners ourselves we understand how demanding owning your own business can be. There are many different areas of your business to keep on top of every day. We also understand how confusing and difficult it can be keeping up with an ever-changing and competitive digital environment.
Its our job to keep up with all the latest trends, new tools and best practices in digital marketing to keep your online presence prominent, positive and profitable. At Mint we are extremely passionate about helping our clients achieve growth by creating and delivering a unique digital presence specific to your business needs.
We have aligned ourselves with a Mint team of recommended partners that provide expert associated services to compliment your digital marketing. We only work with the best marketing partners who provide quality services to our clients such as website design and development, logo design, graphic design, photography, videography, website and email hosting, domain registration and website security.
With many years of experience in the advertising and marketing industry you can trust our highly experienced, dedicated and creative team. We will design a tailored digital marketing strategy uniquely for your business that gets results. We take the stress and confusion away by keeping it simple.
Let us do what we do best, so you can do what you do best!
"We couldn't rate Mint Digital Marketing high enough... we had an old clunky website and it was out of date. Tracey arranged a meeting with us through a referral and was on the ball the minute she walked through the door! Suggesting different ways we can boost our exposure and explaining why this works and what works the best. She was full of knowledge and suggestions which was great. We now have a fantastic professional website that gives us all the bells and whistles. Not only did they help with the website but also revamping our old logo and adding a Google + page. We are wrapped with the service and the continued contact that Tracey and Arron have with us. We couldn't recommend them enough. Thanks Tracey & Arron!! Thanks a bunch."
Missy Oliver, Arborcore Tree Services
nothing found.